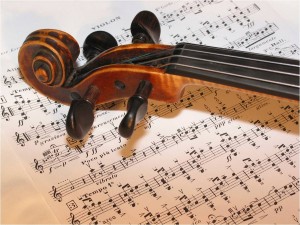 We were simply thrilled with the Mallette String Quartet's performance at our wedding. They were able to accommodate our special requests and play beautiful renditions of "What a Wonderful World," " Can't Help Falling in Love," and "All You Need is Love," among others. Additionally, they were professional, dependable, detail-oriented, and extremely easy to work with. Their music made our wedding both elegant and memorable.- Lauren and Brian West, Los Angeles, CA
Whether Sinatra, Bach or the Beatles, the Mallette String Quartet's repertoire includes the perfect music to fit any mood, occasion or celebration!
Classical and Traditional Repertoire Favorites
Bach – Air On The G String

Bach – Brandenburg Concerto #3

Bach – Jesu Joy Of Man's Desiring

Bach – Wachet Auf

Beethoven – Minuet In G

Beethoven – Ode To Joy

Bizet – Music From "Carmen"

Brahms – Hungarian Dance #5

Clarke – Rondeau: Prince of Denmark's March

Clarke – Trumpet Tune

Debussy – Clair De Lune / Reverie

Dvorak – Humoresque

Elgar – Salute D' Amour

Frank – Panis Angelicus

Grieg – In The Hall Of The Mountain King

Godovsky – Alt Wien

Handel – Hornpipe (Water Music)

Handel – Minuet (Water Music)

Handel – Arrival Of The Queen Of Sheba

Haydn – Presto Scherzando

Ivanovici – Anniversary Song

Kreisler – Liebeslied

Massenet – Meditation

Mendlessohn – Canzonetta

Mendlessohn – Wedding March

Mendlessohn – "Scherzo" (Midsummer's Night Dream)

Mozart – Allelulia

Offenbach – Barcarolle

Pachelbel – Canon In D

Purcell – Trumpet Voluntary

Schubert – Ave Maria

Smetana – Dance Of The Comedians

Strauss – Blue Danube Waltz

Tchaikovsky – Nutcracker Suite

Sleeping Beauty Waltz

Vivaldi – Four Seasons

Wagner – Bridal March (Tannhauser)

Waldteufel – Dolores Waltz

Estudiantina

Dodi Li

Erev Shel Shoshanim

Hava Nagila and Tsena Tsena

Jerusalem of Gold

Od Yeshoma

Oif'n Pripetshok

Ose Shalom and Hevenu Shalom Aleychem

Simon Tov and Chosen Kalle Mazel

Yedid Nefresh
…and more!

 This quartet plays rock music. Now that's just plain cool!
– Jean White, Canoga Park, CA
Contemporary, Popular, Movie Themes, Rock and  Jazz Repertoire (String Quartet)
A Groovy Kind Of Love

Aladdin (Disney)

Alejandro

Alfie

All I Ask Of You

All I Have To Do Is Dream

All My Love (Led Zeppelin)

An Affair To Remember

An American In Paris

Animal I Have Become (Three Days Grace)

Anniversary Song

Anything Goes

Aqualung (Jethro Tull)

Arkansas Traveler

At Last

Back In Black (AC/DC)

Back To The Future

Bad Romance

Beatles (Various)

Beauty And The Beast (Highlights)

Beer Barrel Polka (Polka Medley)

Begin The Beguine

Better Together (Jack Johnson)

Bewitched

Bittersweet Symphony

Black Dog (Led Zeppelin)

Bless The Broken Road

Blue Tango

Bohemian Rhapsody (Queen)

Button Up Your Overcoat

Cabaret

California Girls (Beach Boys)

Can't Help Falling In Love

Chicken Run Medley

Ciribiribin

Clocks

Colors of the Wind (Pocahontas)

Come Fly With Me

Crazy Love (Van Morrison)

Czardas

Dance, Dance (Fall Out Boy)

Danny Boy

Daydream Believer

Diamonds Are Forever

Don't Stop Believin'

Do You Know The Way To San Jose?

Dreams (Cranberries)

Duke Ellington (Various)

Dust In The Wind (Kansas)

El Choclo

Everlong (Foo Fighters)

Everybody Loves Somebody

Evil Ways (Santana)

Fascination

Fields Of Gold

Fix You (Coldplay)

From Russia With Love

From This Moment On

Girl From Ipanema

God Only Knows (Beach Boys)

Goldfinger

Green, Green Grass Of Home

Hallelujah

Halo

Hello Dolly!

Hey, Look Me Over

Hey Soul Sister (Train)

Hotel California (Eagles)

Human (The Killers)

I Get A Kick Out Of You

I'll Be

I Write Sins, Not Tragedies (Panic! At The Disco)

I'm Yours

In The Mood

Isn't She Lovely

It Don't Mean A Thing If It Ain't Got That Swing

It Had To Be You

It's My Life (Bon Jovi)

I've Got You Under My Skin

James Bond Theme (Dr. No)

Just The Way You Are (Billy Joel)

Just The Way Your Are (Bruno Mars)

Kashmir (Led Zeppelin)

Kiss Me (Sixpence None The Richer)

Kiss The Girl (Little Mermaid)

Lara's Theme (Dr. Zhivago)

Legend Of Zelda

Leroy Anderson (Various)

Let It Go (Frozen)

Love And Marriage (Married With Children)

Love Me Tonight

Mack The Knife

Memory (Cats)

Mister Kiss Kiss Bang Bang

Moondance (Van Morrison)

Moon River

Music From "The Sting"

Music From "Phantom Of The Opera"

Music From "The Way We Were"

Music Of The Night

My Wild Irish Rose

New York, New York

Night And Day

Nights In White Satin (Moody Blues)

No Education (Apocalyptica)

No Surprises (Radiohead)

Nothing Else Matters (Metallica)

O Sole Mio

Oklahoma

One Hand, One Heart (West Side Story)

On Her Majesty's Secret Service

Only Time (Enya)

Oskar's Rhapsody (Schindler's List)

Over The Rainbow

Paint It Black (Rolling Stones)

Paradise (Coldplay)

People Will Say We're In Love

Peter Gunn (Mancini)

Pineapple Rag

Poker Face (Lady Gaga)

Por Una Cabeza (Tango)

Rolling In The Deep (Adele)

Sabbath Prayer (Fiddler On The Roof)

Satisfaction (Rolling Stones)

Scarborough Fair/Canticle

The Scientist (Coldplay)

Secret Wedding – Braveheart

Serenata

Soldier's Joy

Somebody To Love

Some Day My Prince Will Come

The Sound of Music (Selections)

South Pacific (Highlights)

Stand By Me (Ben E. King)

Star Wars/Jurassic Park/Raider's March

Strangers In The Night

Summer Me, Winter Me

Theme from "A Summer Place"

Sunrise, Sunset (Fiddler On The Roof)

Sunshine Of Your Love (Cream)

Sweet Child O' Mine (Guns N' Roses)

Sweet Disposition (Temper Trap)

Sweet Dreams Are Made Of This ((Eurythmics)

Sweet Home Alabama (Lynyrd Skynrd)

S'Wonderful

Sympathy For The Devil (Rolling Stones)

Tea For Two

Temperance Reel

Thanks For The Memory

That's Amore

That's Entertainment

The Battle Of Evermore (Led Zeppelin)

The Entertainer

The Little House (On The Prairie)

The Second Time Around

The Shadow Of Your Smile

The Way You Look Tonight

Theme from "Beetlejuice"

Theme from "Chariots Of Fire"

Theme from "Cider House Rules"

Theme from "Exodus"

Theme from "Forest Gump"

Theme from "Jaws"

Theme from "Perry Mason"

Theme from The "Pink Panther" (Mancini)

Theme from "Rocky"

Theme from "The Rose"

Theme from "Titanic"

Thousand Years (A) – (Christina Perri)

Thunderball

Time To Say Goodbye

Torno A Sorrento

Unchained Melody

Under The Bridge

Unforgettable

Viva La Vida (Coldplay)

Wake Me Up When September Ends (Green Day)

Walk On By

We Have All The Time In The World

What A Wonderful World

When You Say Nothing At All

When You Were Young (The Killers)

With Or Without You (U2)

Wonderful Tonight (Eric Clapton)

Wonderwall

Wrecking Ball (Miley Cyrus)

Yellow (Coldplay)

You And Me

You Only Live Twice

You Raise Me Up

You'd Be So Nice To Come Home To

You're My Best Friend

Young At Heart

Your Song (Elton John)

You're So Cool (True Romance)

Zombie (Cranberries)
 …and more!
Select music from the Mallette String Quartet's repertoire that fits your special occasion.